In the time since our last Ride Against AIDS update, our team of seven crossed the halfway point of their 4,474 mile ride across America! They are currently in Toledo, OH, where they've enjoyed some much deserved rest with rider Shane Hegde's family. In the coming weeks they'll be traveling through Cleveland, Pittsburgh, Philadelphia, Wilmington, Washington DC, New York, and Greenwich, before finishing their journey in Boston on August 19.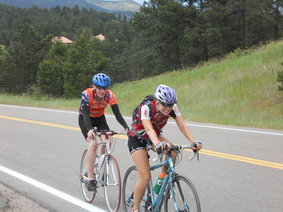 Over the last two weeks, the team saw many quiet days of rolling green hills in Iowa. They met up with Angy, a FACE AIDS member from Creighton University, and toured the state capital building in Des Moines, where they stayed at the home of Rick and Dena. A record 120 mile ride to Iowa City followed, full of country roads and wind turbines. Upon entering Illinois, the team rode to Batavia, home to the family of rider Kirsten Pufahl. A local newspaper highlighted Kirsten's journey and her stop at home. A rest day in Chicago gave all the chance to see a Cubs game at Wrigley Field.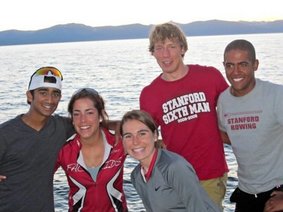 All of the riders are safe and healthy. The only minor fiasco of the last two weeks was a frantic search for a misplaced car key, which was eventually found hiding behind a toaster.